About Us
Compliance
Health and Safety
Training (On-Site)
Quality Assurance
Testimonials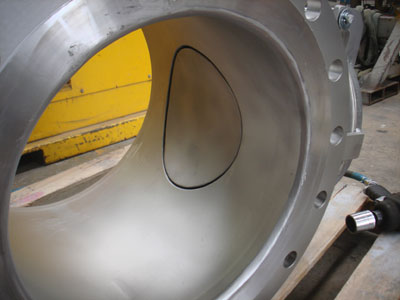 About CAFCO Services
"With a focus on excellence in fabrication and steel work, CAFCO Services is committed to customer satisfaction"
Founded in 1993, CAFCO Services is a privately owned Australian company, which has established itself as a quality fabricator for the Oil/Gas/Petrochemical Industry.  CAFCO Services has expanded its operational scope since its establishment to a wide range of mechanical engineering operations.
CAFCO Services have developed their areas of operations to encompass a large range of engineering aspects; inclusive of fabricated pipe work, boiler making, certified welding, and blasting & painting. This is all carried out from their factories in Altona, Melbourne, Australia.
Our processes and techniques are supported by our modern equipment, which ensures that we have full operational control of all projects and project timelines.
Employing a highly experienced team of tradesmen, CAFCO Services ensures all projects are completed using Customer approved materials and construction techniques.
Our team of professionals, who bring extensive experience and qualifications to the role ensure that attention to detail remains paramount throughout all construction assignments.
All enquiries to the company are dealt with personally by the General Manager and the Workshop Manager, who are always available to offer the best advice to new and existing clients.
CAFCO Services uses their extensive experience to specialise in steel work, pipe fabrication and installation to deliver high quality projects, completed on time.
Compliance
Complying with all Health & Safety and on-site workplace regulations, CAFCO Services ensures all projects are completed in a professional and appropriate manner.
Health and Safety
Health and safety of all employees remains of the utmost importance. CAFCO Services is aware of Health and Safety regulations, in addition to knowing how to identify and control workplace hazards.
Training (On-Site)
All staff at CAFCO Services are experienced and capable of being involved in On-Site Training when conducting site visits or installing components.
Quality Assurance
The quality of our products and services is our top priority. The team at CAFCO Services are experienced in executing the highest quality of workmanship and verify this by third party inspections.
Testimonials